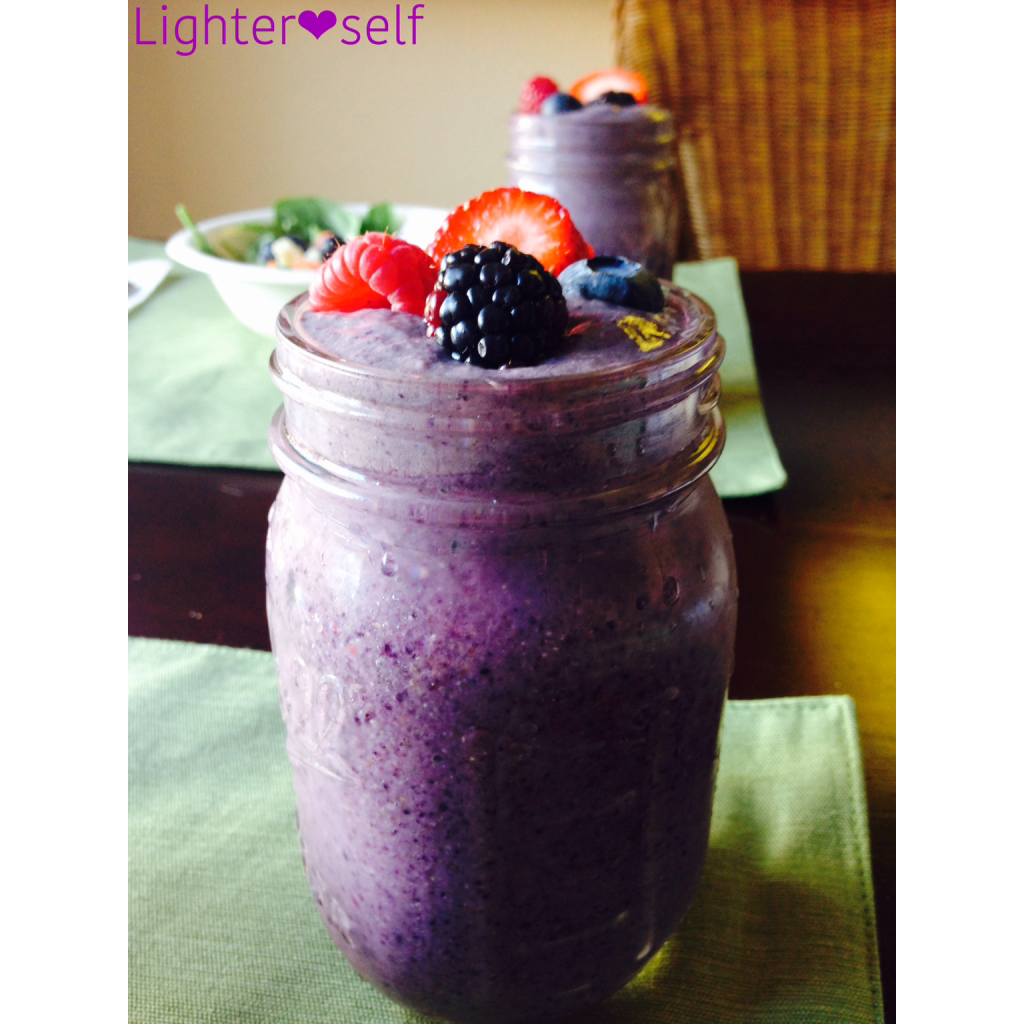 Smoothies are not only easy to make, but they are also optimum for nutrition: They are easy for your body to digest and assimilate; they balance your body pH and blood sugar levels; and their fiber helps your body get rid of toxins. I love to load my smoothies with healthy fats, and super foods, such as chia seeds, hemp seeds, flax seeds…I also use a high quality vegan protein powder, and lots of fruits and greens! Today, I was craving for a rich and creamy comfort food. It tasted awesome, and I felt even better knowing that my body was also thanking me for my choice!
Ingredients
• 1 scoop organic vegan vanilla protein powder
• 1 cup organic unsweetened coconut milk
• 1 cup organic frozen or fresh mixed berries
• ½ organic ripe avocado
• 1 tablespoon flaxseeds
• 1 tablespoon chia seeds
• 2 ice cubes
• Pinch of cinnamon to taste
Directions
Combine everything in your Nutribullet or Vitamix and mix until smooth. This shake will be thick and creamy, and it has a delicious consistency and taste of a mixed berry yogurt.
Serves 1